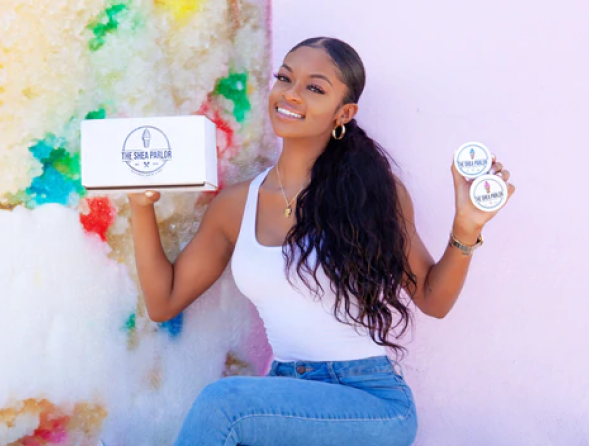 Hey I'm Cash!  👋🏾
Imagine this: not too long ago, I was dealing with a triple threat of extremely dry skin, stretch marks, and stubborn acne scars. Sis, it was all bad!
I tried countless products, but nothing seemed to work. And don't even get me started on those confusing ingredient lists.
That's why I created The Shea Parlor - to help you conquer those same common skin problems with these delicious ice cream-inspired skin treats. 
I'm all about self-care and embracing the absolute best version of yourself. Because true confidence and self-love flourish when you feel incredible.
Join me on this transformative journey of healing and self-love. Let The Shea Parlor be your go-to for that radiant, glowing skin you deserve.
Wishing you Endless Self-Care and Love,
Catherine "Cash" Saunders
Founder & CEO | The Shea Parlor